30-Minute Presentation
Everything you need to know about Medicare
We explain how Medicare works and what to expect with each of the plan options.
 We will discuss the elements of:

Medicare Parts A and B
Medicare Advantage plans

 

(Part C)
Prescription Drug plans

 

(Part D)
Medicare Supplements

 

(Medigap)
Learn how to verify if your doctor accepts the plan.
Learn how to calculate your prescription costs for the year.
Learn how company agents and independent brokers are compensated.
Learn how to receive our EXCLUSIVE easy to follow selection and comparison guides
Twenty Two Workshops for your Convenience
YOUR PRESENTER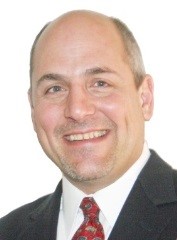 For over 14 years, David Schaeffer has been advising folks just like you on how to navigate the mysteries of Medicare.  Thousands of retirees including past employees of American Airlines, Banner Healthcare, Boeing, Honeywell, IBM, Intel, Pitney Bowes, and the State of Arizona have gone to Mr. Schaeffer for his expertise in transitioning from group and individual health plans to Medicare.
You may recognize Mr. Schaeffer from his articles on the changes in Medicare in "The American Retirement Advisor" on Money Radio 1510am.  Additionally, he has founded several online self-service web sites to provide research previously not available to the general public, such as 123Easy Medicare.com, providing side-by-side comparisons of every choice facing a person new to Medicare.  Mr. Schaeffer is one of only 7000 retirement planners to have been awarded the Certified Senior Advisor (CSA) designation in the United States.  This designation certifies his proficiency via a 20-part program covering retirement planning and finances and, of course, healthcare planning.  Mr. Schaeffer lives in Cave Creek with his wife, Thea, and their two children; when he's not busy educating retirees on ways to preserve their quality of life,    he likes to work on lowering his golf handicap.
Do not miss this opportunity to hear one of Arizona's most knowledgeable speakers.
For Free Seats Call Today 602-281-3898
_______________________________________________________________________
David P. Schaeffer, CLTC, CSA
Practicing Retirement Planner
Publisher of "The American Retirement Advisor"
Best Selling Author of "Medicare Made 123 Easy"
602-281-3898           david@AmericanRetire.com
14861 N Scottsdale Rd, Suite 101, Scottsdale, AZ 85254